KNIX Secret Show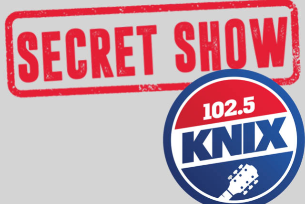 The KNIX Secret Show is BACK!

Who do you think it will be this time?! Who will join Jason Aldean, Darius Rucker and Jake Owen to the list of KNIX Secret Show Performers?!?

Find out Wednesday August 15th as he/she/they step on stage at the Marquee in Tempe!

But FIRST, you need to win your tickets in....IT'S THE ONLY WAY TO BE THERE!

Click the ticket link to find out how you can win tickets or visits KNIXCountry.com and search "SECRET"